Rita Lewis, MBA, EA
Manager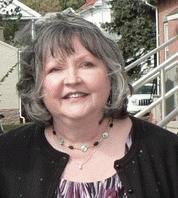 Phone (203) 557-0909
Email Loading Email...



Rita Lewis established Dollars & Sense, LLC, in 1995 to work with her bookkeeping & consulting clients. She is a QuickBooks ProAdvisor. Rita prepared personal & business tax returns via H&R Block Premium in Westport & Fairfield for 11 years. She earned an MBA in Finance & is an Enrolled Agent, a federally licensed tax practitioner empowered to represent her clients before the IRS.

Rita specializes in complicated & comprehensive individual tax returns & all types of business returns. She believes one of her most important attributes is that she is always there for her clients. Rita belongs to NAEA, National Association of Enrolled Agents, & its CT chapter CtSEA, NATP, National Association of Tax Professionals, & NY/CT-ATP, New York/Connecticut Association of Tax Professionals, & earns dozens of hours of continuing education each year.

Rita lives in Weston, CT, with her husband Steve, the music director at Emmanuel Episcopal Church in Weston and recently retired from Norwalk Public Schools. Steve's daughter Alex graduated from the University of Connecticut, double majoring in psychology & in human development/family studies. She works for a professional organization for International Studies housed at UCONN. Rita's son Rob Franciose is an innkeeper at The Inn at Starlight Lake in the mountains of PA and married the Inn's executive chef HB Schwartz. Together they own the bakery. Hancock NY. Check out the Inn's and the bakery's websites on the Links page.